ANVIL ROCK TRAIL - Katoomba - Self Guided Tour (BEGINNER FRIENDLY)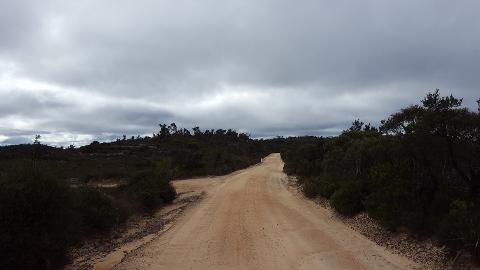 dan itibaren

AUD
88,00 AU$
Süre: 4 Saat (Tahmini)
Lokasyon: Katoomba, NSW
Ürün kodu: ANVIL
Book Now
### Mid week group bookings, team bonding and corporate days also available, please contact us.

### See a day that is not available, feel free to give us a call to see if we can help out.
### BMB self guided tours and hire require a minimum number of 4 riders on the day to go ahead. This does not mean you need to have 4 people in your group, but means 4 riders in total across any of our rides on the day. eg, 2 riders book the Oaks Trail and 2 riders book Hanging Rock Trail, means the day will go ahead! The booking system will send a pending order email confirmation upon your online booking. When total bookings hit 4 on any given day, bookings/rides will be automatically confirmed. Regardless of whether ride goes ahead or not, you will receive a call from the owner (Sam) the day before your ride to confirm the status and info about the ride and logistics. Rides that do not go ahead will be instantly refunded or you can choose another date and the booking will be moved...whatever suits you best! The above is not totally inflexible and Sam will help, with pleasure, where ever possible.
ABOUT THE RIDE AND WHATS INCLUDED
Self guided mountain bike hire experience from Katoomba including bike, helmet and map.

You can expect your ride experience to last from 2.5 to 4 hours.

The Anvil Rock Trail follows a well-graded road along a ridge line out to 3 fantastic lookouts – one taking in the rock itself, and the other 2 at Perry's Lookdown and Pulpit Rock. This ride is a great off-road introduction for new riders – there are no major climbs, and the reasonably smooth dirt road make for a fast, easy ride. Fantastic views of the Blue Mountains are on offer for most of the ride and on a clear day the Sydney skyline is clearly visible.
This ride is another classic Blue Mountains "out and back" adventure, this ride follows Hat Hill Road out of Blackheath, eventually transforming into a gentle fire trail and flowing out to the lookouts. You won't get lost on this ride, and can also expect to encounter some traffic, as the trail is also open to cars – these views are for everybody to enjoy!
This ride can be combined with Hanging Rock to create an all-day epic taking in the best views the mountains have to offer.